Interfaith Council for Peace and Justice inspires, educates, and mobilizes people to unite across differences and to act from their shared ethical and spiritual values in pursuit of peace with social and environmental justice.
Interfaith Council for Peace and Justice envisions a world free from violence, including the violence of war, poverty, oppression, and environmental devastation. To enact this vision, we commit to nurture a community in which compassion and respect foster actions that dismantle systems of violence while simultaneously creating systems of peace, justice, and ecological sustainability.
Who could not be heartbroken to see the pictures of children separated from their families by the Trump administration's immigration policies?
The executive order that Donald Trump signed last week is not a solution to the crisis created by his administration; it keeps kids imprisoned indefinitely, and doesn't reunite thousands of separated families. But it does show the administration is reacting to public pressure, so we will continue to increase our pressure for justice at hundreds of events on Saturday, June 30, to say that families belong together—and free.
Join us on June 30 to send a clear message to Donald Trump and Republicans in Congress: Families Belong Together!
When: Saturday, June 30 at 11 a.m. (local time)
Where: The Diag, Ann Arbor, MI 48109
Co-Sponsored by WICIR: Washtenaw Interfaith Coalition for Immigrant Rights and the Interfaith Council for Peace and Justice. Visit the event page or Facebook event.
---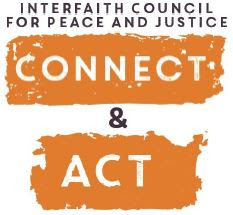 Join ICPJ to continue the conversation from Connect & Act 2018 (the ICPJ conference held in March in Ypsilanti). We are introducing a monthly meetup series to address the work of mobilizing for change between now and the November election and beyond. In this time of great danger, we believe that this is a unique opportunity to help build the momentum to clarify the intersections of our social justice challenges. Join us to know each other and learn about concrete ways to plug into the movement. Hear from others! Bring your ideas!
Our kickoff meeting will be Thursday, May 31 at 4:00 pm at Cultivate Coffee and Tap House. Exploring the connections between the different concerns and issues we are working on will strengthen the movement toward change. To that end, for our first meeting we will be focusing on the Michigan Poor People's Campaign (PPC). The PPC is in the middle of a campaign of 40 days of action. Nationally, demonstrators are meeting at state capitols for 6 weeks in a row. By this first Thursday meeting, there will have been three demonstrations in Lansing, to lay the foundation for an ongoing Poor People's Campaign in Michigan. Learn more about this campaign at our first meeting!
When: Thursday Evenings- 5/31, 6/21, 7/19, 8/16, 9/20, 10/18, 11/15
What time: 4:00-6:00 PM
Where: Cultivate Coffee and Tap House – 307 North River Street in Ypsilanti
Cost: Free and open to the public!
For more information, call 734-663-1870 or email [email protected].
Please join Michigan Friends Center and ICPJ for an upcoming Northwest Earth Institute course titled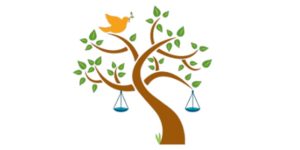 "Seeing Systems: Peace, Justice & sustainability" to improve your advocacy! This course helps participants to recognize how climate change produces conflicts and to respond to the structural violence that can
result. The course introduces two important tools that we can all use in our peace and justice work — systems thinking and nonviolent communication skills.
Participants in this Six-Session Discussion Course Will:
Be introduced to values, visions, and practical actions they can take toward a more peaceful, just and sustainable world.
Become aware of entrenched values and assumptions that reinforce destructive practices and unhealthy systems.
Develop systems thinking skills, which allow them to see the connections between and promote peace, justice and sustainability.
Be inspired to become leaders toward peace, justice and sustainability in their own communities and spheres of influence.
When: Monday Evenings Beginning June 25, 7-8:30 PM
Where: Michigan Friends Center, 7748 Clark Lake Rd, Chelsea, MI 48118
Cost: $30-60 to cover the course book (as able), which is yours to keep and other costs. Full or partial scholarships are available. If you might benefit from a scholarship, please contact Carolyn Holland at [email protected], or call 734-475-1892.
Register: HERE
For more information, call (734)-475-1892 or email Carolyn Holland at [email protected]
The Education/Outreach team of Washtenaw Congregational Sanctuary (WCS)- a county wide coalition of congregations and unaffiliated individuals, founded and led by the Interfaith Council for Peace & Justice (ICPJ) and Washtenaw Interfaith Coalition for Immigrant Rights (WICIR) – will present a 90 minute information session. This is a free, public meeting open to all individuals and community members looking to gain a better understanding of immigration issues, resources available in our community, and ways to support friends and neighbors who may be affected by the intensified and increasingly unjust activities of Immigration and Customs Enforcement (ICE). We hope you can join us to hear Washtenaw County stories and directly from WCS member congregations – St. Barnabas Episcopal Church of Chelsea and First United Methodist Church of Ann Arbor – as they share what it means for their communities to support the congregational sanctuary movement.
WHEN: Thursday, April 19 at 7:00 PM
WHERE: Chelsea First United Methodist Church, 128 Park Street, Chelsea, MI 48118
Free, public meeting open to all!
You are invited to enjoy either a free breakfast or dinner with friends to hear powerful stories about the transformative work of ICPJ in Washtenaw County and beyond. We hope you can come and bring a friend or two. Choose the best time for you!
Breakfast: Wednesday, May 16th, 2018
8:00 am – 9:00 am at Zion Lutheran Church
1501 West Liberty Street, Ann Arbor 48103
or
Dinner: Thursday, May 17th, 2018
6:30 pm* – 7:30 pm at Vineyard Church of Ann Arbor
2275 Platt Road, Ann Arbor 48104
*free childcare available, by reservation, starting at 6:00 pm
For more information or to RSVP, please contact [email protected]
Please note there is no ticket cost to attend either the breakfast or the dinner. However, you will be asked to make a financial donation at either fundraising event. The majority of ICPJ's operating budget is funded by individual donors like you! Our work is only possible through your generosity – thank you! We look forward to sharing some time this Spring!
Volunteers Needed: Thursday mornings – April 26, May 3, 17 and 24 (and June 7) – 2018
The Climate Change and Earth Care Task Force of ICPJ and the Ann Arbor Area Elders Climate Action Chapter are launching a project to:
INCREASE the use of Ann Arbor's food composting program,
DIVERT waste from landfills, and
EDUCATE residents about the value of recycling and composting
Volunteers will first go through a small "pilot" section of Ann Arbor's 5
th
Ward, taping a notice on trash carts that provides information about the pilot project. In a second round, volunteers will again go through the neighborhood and put informational stickers on compost bins and trash bins (comparable to those on recycle bins) to show what should and should not go in each bin. (We won't go out in rainy weather!)
Did you know that 20% of what Ann Arbor sends to the dump is food waste!
By composting instead, we can help reduce methane gas emissions, which contribute to climate change, and save money by putting less in our landfills. That's our goal; increase the use of Ann Arbor's food waste composting program and divert more compostables (and also recyclables) from the dump.
If you can help us, on any date, please contact Joe Ohren at [email protected]