For the detailed event listings, scroll down. Please note: The calendar is updated more frequently than the detailed list.

If you would like an event or meeting added to the calendar, please complete this short form.

To add the ICPJ Community Peace & Justice Events calendar to your existing calendar program, click on the "+" before the words Google Calendar in the lower right hand corner of the calendar above.
Upcoming Peace & Justice Events
October 2019
PROTEST!!! Let's Bring An End To For-Profit Prisons
Tuesday, October 1 ~ 12 to 3 pm
Hosted by Lake County Democratic Party Michigan
North Lake Correctional Facility
Baldwin, Michigan 49304

More information here.
Poor People's Campaign Washtenaw County
Weekly Coffee & Catch Up
Friday, October 4, 7, 11, 18, 25 — 2:30 to 4 pm
[Same time and place each Friday.]
B-24's Espresso Bar Eats and Entertainment
217 W Michigan Ave, Ypsilanti, Michigan 48197
Reunión de Cosecha Ann Arbor
Friday, October 4, 7, 11, 18, 25 — 6 pm
[Same time and place each Friday until December 13th.]
The Church of the Good Shepherd, United Church of Christ
2145 Independence Blvd, Ann Arbor, Michigan 48104
Hosted by Movimiento Cosecha Ann Arbor
More info: https://www.facebook.com/events/787551894998980/
Support Striking UAW GM Workers & Families
Rally and Musical Concert

Saturday, October 5th ~ 5 to 7 pm
Brown Chapel AME Church
1043 W Michigan Ave, Ypsilanti, MI 48197
Event to benefit area UAW Locals 163 and 174. Also needed to support the strikers and their families:
Paper Towels, Diapers Size 5, Garbage Bags, Men's Shampoo, Dish Soap, Lysol Multi-Surface, Toilet Bowl Cleaner, Dryer Sheets, Kotex Tampons, Adult Diapers, Baby Wipes, Toothpaste & Floss, Deodorant: Men's and Women's, Hamburger Patties and Buns, Lettuce and Tomatoes, Pork Loins, Burrito Shells, Sausage for Breakfast, Ham rolls, Whole Hams, Turkey, Breasts or Whole Turkeys, Chicken Wings, Leg Quarters, or Breasts, Cereal, Pop, Juice, Dog Food
45th Annual Ann Arbor CROP Walk

Saturday, October 6
Registration starting at 1 PM and a kick-off program at 2
St. Clare Episcopal Church
2309 Packard St., Ann Arbor, MI 48104
Program begins with speakers are Debbie Dingell and Yousef Rabhi. There will be a light meal served following the Walk. 25% of funds raised go to local groups, and 75% to CWS to fight hunger issues here and internationally, with focus on refugees and disasters.
More info available here.
Parkridge Community Meetings
Mondays, October 7, 14, 21, 28 ~ 10 to 11 am
[Weekly Standing Meeting]
Parkridge Community Center
591 Armstrong Dr. Ypsilanti, MI 48197
Creation Justice Webinar: Lessons from the Frontlines—Sisters in the Struggle for Justice
Tuesday, October 8 ~ 1 pm ET
Special Guests: Leslie Fields from the Sierra Club, Adrienne Hollis from the Union of Concerned Scientists, Jacqueline Patterson from the NAACP, and Heather McTeer Toney from Moms Clean Air Force
More information here.
ICPJ Latin America Solidarity Caucus Meeting
Tuesday, October 8 ~ 7 to 9 pm
Monthly on the second Tuesday
Interfaith Council for Peace and Justice
1414 Hill St, Ann Arbor, MI 48104
An Evening with Dwight Wilson

Wednesday, October 9 ~ 7 pm
Nicola's Books, 2513 Jackson Ave, Ann Arbor, MI 48103
Stories of slavery and the brave black, white, Native American, and multiracial people who fought against it, in The Resistors.
ICPJ Racial and Economic Justice Caucus Meeting
Thursday, October 10 ~ 12 to 2 pm
Monthly on the second Thursday
Interfaith Council for Peace and Justice
1414 Hill St, Ann Arbor, MI 48104
Imagine… A John Lennon Birthday Benefit Concert

for the Veterans for Peace Chapter 93 — Peace Scholarship Fund
Thursday, October 10 ~ 7:30 pm (Doors Open at 7 pm)
The Ark
316 South Main Street, Ann Arbor, MI
$20 Admission, Proceeds go to scholarships for college students enrolled in peace studies and conflict resolution programs. More information: www.vfp93.org
ICPJ Racial Justice Book Group
Tuesday, October 15 ~ 7 to 9 pm
Monthly on the third Tuesday
Location Change: Bryant Community Center, 3 W Eden Ct, Ann Arbor, MI 48108
The reading for September was taken from the 1619 Project from The New York Times Magazine here. 
1. The Broadsheet
2. The Intro to the 1619 Project — Magazine pgs. 4 and 5
3. The introductory article entitled "The Idea of America" — about the democratizing influence exerted by enslaved Africans within a nation that otherwise had strayed far from the ideals upon which it was founded. Magazine Pgs. 14 to 26
4. The article on the uniquely brutal form of U.S. Capitalism enabled by slavery. Magazine Pgs. 30 to 39
During the October Book Group, the discussion of the above will continue by reading the rest of the articles in the NYT Magazine above.
The next reading (after October) will be How to be an Antiracist by Ibram X. Kendi
For more information, contact: [email protected]
ICPJ Caucus on Consumption, Waste and the Climate Crisis Meeting
Wednesday, October 16 ~ 3 to 4:30 pm
Monthly on the second Wednesday
Interfaith Council for Peace and Justice
1414 Hill St, Ann Arbor, MI 48104
Unraveling Racism: Seeing White
Friday, October 18 – Sunday October 20th
22 North Huron Street, Ypsilanti
Open at 22 North Gallery continues for its second weekend
The voice of a unique art-making experience with a powerful podcast as its map, 20 Michigan artists tug at the hidden strands of systemic racism woven into the fabric of American society – focusing on whiteness. Washtenaw PPC member, Laurie Wechter, is one of the artists whose art is featured. More information and a complete schedule of the events, talks and performances for this event here.
Poverty Simulation
The Poverty Simulation hosted by Friends in Deed, previously scheduled for Saturday, October 19th, has been postponed until Saturday, January 11, 2020.

Hosted by Friends in Deed, Facilitated by ICPJ
This workshop is open to the public with prior registration for $35 per person. Download the flyer here. To register, please visit: 
https://poverty_simulation_jan11.eventbrite.com
To sign up as a volunteer, please complete the form here.
For more information, contact [email protected]
Training: How to Disagree Respectfully
Saturday, October 19 ~ 1  to 5 pm
St. Clare of Assisi Episcopal Church
2309 Packard St, Ann Arbor, Michigan 48104
Do you ever feel stuck when someone says something you strongly disagree with or find offensive? Do you worry that the next time politics comes up at your workplace or family gathering, it will devolve into hurt feelings or a shouting match? This workshop will teach you skills to listen calmly with an open heart. It will give you ways to affirm the personhood and dignity of someone you disagree with, while still standing in your own truth. With many demonstrations and opportunities to practice, you will leave the workshop with practical tools you can use in many areas of your life.
Hosted by Meta Peace Team Washtenaw Hub and St. Clare of Assisi Episcopal Church
$10. Register now at http://saintclareschurch.org/oct19 – space is limited.
More information here.
Film Screening: "An Endless War? Getting Out of Afghanistan"
Tuesday, October 22nd ~ 7 – 9pm (Film is one-hour)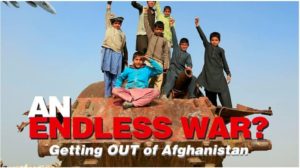 Ann Arbor Friends Meetinghouse
1420 Hill Street, Ann Arbor, MI 48105
Free and Open to the public
Nearly 18 years after US forces invaded Afghanistan in the wake of 9/11, the Afghan conflict has become America's longest and costliest war. Yet today Taliban insurgents are stronger and control more territory than ever before. How does the US exit Afghanistan and not make this an endless war?
The screening will be followed by a discussion and letter-writing on the subject of repealing the 2001 & 2002 AUMF (Authorization for Use of Military Force); if passed, the repeals would enable Congress to regain from the president their right to wage or not wage war.
Sponsors:
Washtenaw County FCNL Advocacy Team
Ann Arbor Friends Meeting, Peace & Social Concerns Committee
Interfaith Council for Peace & Justice
Questions? contact Nancy Taylor, [email protected] or (734-995-6803)
Please help distribute the flyer here.
Community Meeting with Independent Community Police Oversight Commission
Thursday October 24, at 6:00 pm
Bryant Community Center
3 W Eden Ct. Ann Arbor 48108
The purpose of this meeting is to introduce members of the Commission and more importantly to hear from you.
We want to understand your concerns about Ann Arbor community policing, and to communicate these concerns to the Police Department and City officials.

As a newly formed commission, we strive to work with you in order to improve relationships between our community and the Police Department and to insure a better community policing to all Ann Arbor residents and visitors.
Peace in the Streets Conference

October 25 – 26 ~ 8 am to 5 pm
Wayne State University, Student Center Building, 5221 Gullen Mall, Detroit, MI 48202
The Wayne State University Center for Peace & Conflict Studies and the Rotary Clubs of Detroit, Ann Arbor, & Windsor 1918 invite you to Peace in the Streets on Oct. 25-26, 2019. This Cross Border Rotary Peace Symposium will take place in Detroit on Friday Oct 25th and in Windsor on Saturday Oct 26, with both days filled with engaging speakers on conflict and peace.
Panel Synopses here.
More information and registration here.
Or contact Marcia Lane at [email protected] for more information.
Pickets and Protests 101
Saturday, October 26th ~ 2 to 6 p.m.
Journey of Faith Church
1900 Manchester Rd., Ann Arbor, MI 48104
Hosted by Washtenaw General Defense Committee (GDC).
The picket training is about how to organize successful pickets and protests to achieve the specific goals of our organizations in struggle. This GDC training talks about basics of protest organizing, strike support and other modes of sustainable, effective direct action to achieve collective demands. This training includes mapping, role playing, and and how to build and effect different tactics and strategy.
Register here.
Facebook page
2019 Max-Mark Cranbrook Peace Lectures & Peace Maker Awards
Sunday, October 27 ~ 10 am to 2 pm
Arab American National Museum
13624 Michigan Ave, Dearborn, MI 48126
Register here.
ICPJ Peace & Justice Capacity Building Workshops:
Uncovering the Root Causes

Tuesday, October 29 ~ 6-7:30pm'
Ann Arbor Friends Meeting House (1420 Hill St.)
Guest Facilitator- Danyelle Reynolds, UM Ginsberg Center and Vineyard Church Board
We will spend our time together understanding how our work connects with the greatest needs in Washtenaw County and beyond. We will then explore some of the root causes of issues that matter to us and map how our collective energy and resources can help us move toward deeper impact and intersectionality.
November
Migration & Memories: Paintings by Emilio Gutiérrez Soto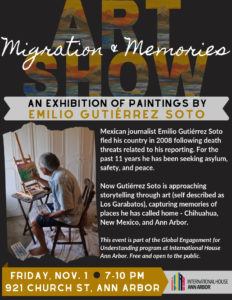 Friday, November 1 ~ 7 to 9 pm, Opening remarks will begin at 7:30 pm
Hosted by International House Ann Arbor and Interfaith Council for Peace & Justice. For those forced to flee their homelands, retaining memories is central to the art of survival. Mexican journalist Emilio Gutiérrez Soto fled his country in 2008 following death threats related to his reporting. For the past 11 years he has been seeking asylum, safety, and peace. Now Gutiérrez Soto is approaching storytelling through art, capturing memories of places he has called home – Chihuahua, New Mexico, and Ann Arbor.
This event is part of the Global Engagement for Understanding program at International House Ann Arbor. Free and open to the public.
More information here.
2019 Annual ACLU Michigan Dinner: Our Movement, Our Moment
Friday, November 1
The Henry Ford Museum
Featuring Rev. Dr. William Barber II, Co-Chair of the National Poor People's Campaign, as Keynote Speaker. As this is a fund-raiser for the ACLU Michigan, there is a charge for tickets.
More information here.
Portraits of Faith
Wednesday, November 6 ~ 7 to 9 pm

International House Ann Arbor
921 Church St, Ann Arbor, Michigan 48104
Acclaimed Portraits in Faith producer Daniel Epstein will be visiting International House Ann Arbor to share spiritual insights gleened from people living in all corners of the world. This event will include a live interview and interactive discussion.
Daniel Epstein, a Marketing Director at one of the world's largest corporations, Procter & Gamble, has been travelling the world for business and for faith. Motivated by his own search to fill the "God-sized hole" in his life, he did not know where it would lead. Born and raised a Jew, Daniel's challenges with relationships, work, and "life" forced him at age 36 to get on his knees and pray to a God he did not know, a higher power not specific to either his own Judaism or any religion, and ask for help. In order to keep his new found sense of faith alive and to gain from the experience of others, Daniel created a spiritual exercise out of interviewing people around the world about the role of faith in their lives. As a photographer, Daniel also captured a moment with each person in a black and white portrait meant to evoke their true spirit.
What emerged is the world's most extensive oral history / testimony project conducted by one person on the subject of faith. Daniel has interviewed and made portraits of 400 people from 25 countries representing well over 50 religions, denominations, and spiritual followings.
The Global Culture and Arts Series is part of the Global Engagement for Understanding program at International House Ann Arbor. This event is free and open to the public.
Facebook page
Michigan Interfaith Power & Light's 12th Sustainability Conference
Friday, November 8 ~ Registration 8:30 am, Conference 9 am to 4 pm
Marygrove College, Detroit
Michigan Interfaith Power & Light's biennial conference gathers faith leaders, people of conscience, and members of grassroots movements to LEARN from frontline groups about their challenges and successes, to SHARE stories about experiences and initiatives from around the state, and to CONNECT with one another across divides.
More information here.
ICPJ Harvest Dinner Fundraiser
Tuesday, November 12th

Cobblestone Farm
2781 Packard Street
Ann Arbor, MI 48104
Join us as we celebrate the work of social justice activists in Washtenaw County and raise funds to make ICPJ impactful and sustainable.

Register online here.
Or download the Harvest Dinner poster with registration form here.
Join us to honor
ICPJ Peace & Justice 2019 Honoree
Yodit Mesfin Johnson
 
Peace & Justice Network Organization of the Year
Washtenaw Interfaith Coalition for Immigrant Rights (WICIR)
 
Anti-Racist Advocate Award
Janet Nord
 
Emergent Leader Award
Hoai An Pham
 
Network Weaver Award
Ron Gregg 
The Interfaith Council for Peace and Justice unites people across differences to act from shared ethical and spiritual values. We intentionally center efforts to build systems of love and abundance rather than the current violent systems of white supremacy and patriarchy.
Through ICPJ, you can address issues of racial, economic, immigrant, housing, global/anti-militarism, and environmental justice through education, community organizing, advocacy, and direct action.
Together, we can strengthen, broaden, and deepen Washtenaw County's peace and justice community through strategic leadership, capacity-building programs, information-sharing, and by supporting organizations that directly serve those most impacted by injustice.
Please join us in action and to financially support the
Interfaith Council for Peace & Justice
School of the Americas Watch Vigil at Ft. Benning

30th Anniversary of the Jesuit and women martyrs of the UCA in San Salvador
November 15-17 in Columbus, Georgia
Since 1990, activists have been gathering to oppose the School of the Americas / Western Hemisphere Institute for Security Cooperation. The non-violent movement aims to end U.S. economic, military and political intervention in Latin America, demilitarization and divestment of the borders and to call attention to the oppression of migrants.
If interested in going with the ICPJ contingent, please contact [email protected]
ICPJ Peace & Justice Capacity Building Workshops: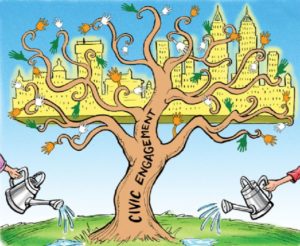 Tools for Participatory Governance
Saturday, November 16 ~ 3 – 4:30 pm
Riverside Arts Center, 76 N. Huron St., Ypsilanti
Guest Facilitators- Annie Somerville, Ypsilanti City Council- Ward 3; Alex Thomas, West Willow Organizer; Amber Fellows- Ypsilanti Human Relations Commission- Chair
As we work toward stronger democratic practices, it is important for community members to understand the roles they can play in building the future we wish to see through public policy and in the political sphere. We will learn about tools and strategies to hold public officials accountable to the needs of the community as well as ways that community members can directly participate.
Housing NOW! March
Sunday, November 17 ~ 1 PM
Liberty Park, Ann Arbor
The Washtenaw General Defense Committee is organizing a march for housing for Ann Arbor and Ypsilanti residents, ICPJ is one of the co-sponsors.
December
ICPJ Peace & Justice Capacity Building Workshops:
Rapid Response Planning
Thursday, December 12 ~ 6-7:30 pm
Journey of Faith Christian Church (1900 Manchester Rd.)
Guest Facilitators- Sheri Wander, Ypsi Peace House and Ann Arbor Daytime Warming Center; Bridget Huff, Michigan Democratic Party Progressive Caucus E-Board; Amory Zhou, EMU Student and Community Organizer
We will learn tools, strategies, and efforts we could join to better activate a personal network to serve an immediate community need or to mobilize a crowd for a public protest or action. We will have a short panel with breakouts so attendees can create their own plans.