2023 Spring Connect & Act
Register here: https://givebutter.com/ICPJ_2023_Spring_Connect_Act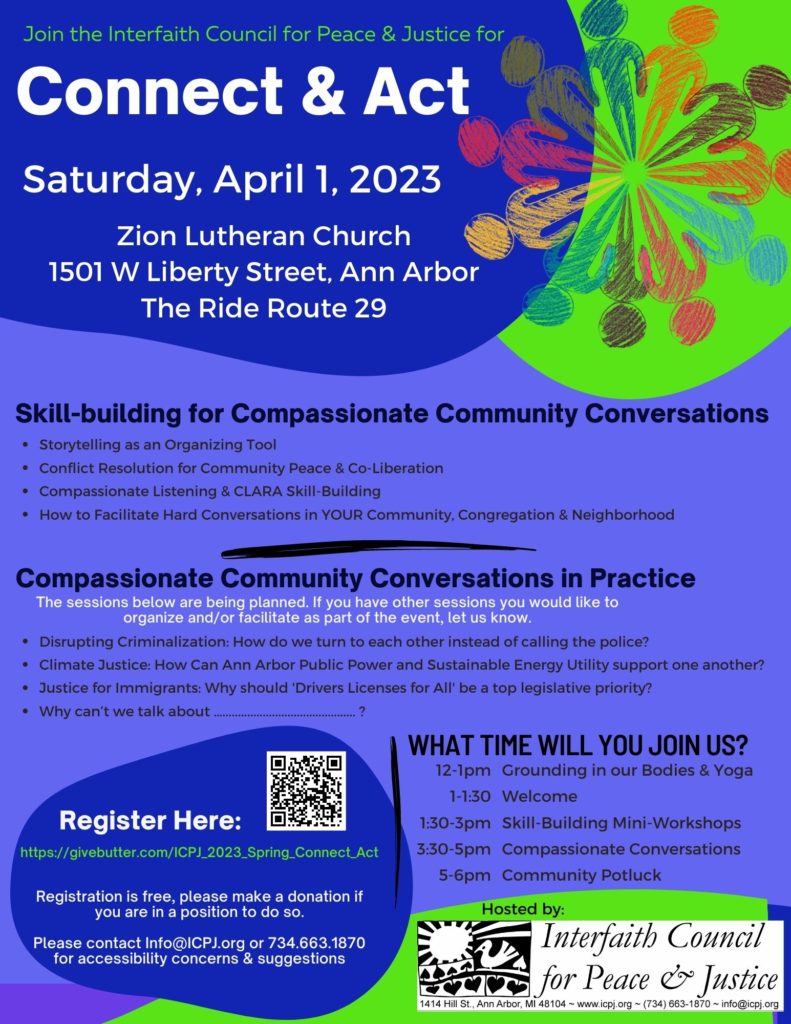 2023 Spring Connect & Act will start with a session at noon to ground ourselves in our bodies and connect with our intention to build toward non-violence. After a brief welcome, we'll move into skill-building sessions on: compassionate listening, conflict resolution, storytelling as an organizing tool, and basic facilitation skills and tools for difficult conversations. After these introductory skill-building sessions, community members will have the opportunity to join discussions and intentionally practice using tools to listen, respond, and act with empathy, understanding, and an open heart.
We hope participants will use these skills for future Compassionate Community Conversations across Washtenaw County and beyond. ICPJ will support local congregations, neighborhood groups, and others with additional trainings and capacity-building support to organize, host, or facilitate future conversations.
Please share this flyer for Connect & Act with others.
---