Films & Discussion on the Indigenous Struggle to Protect the Amazon
Tuesday, May 11th | 7-8:30pm
Screening of two short films: Brazil: Guardians of the Amazon and Brazil: Impunity in the Amazon, followed by discussion with Ethan Shirley
Registration Required here.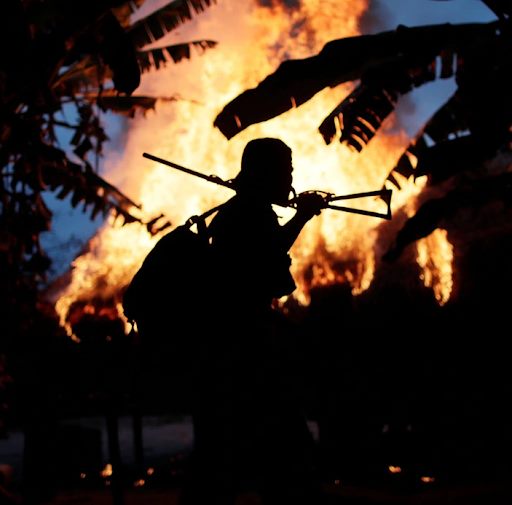 The Guardians of the Forest set fire to the equipment of illegal loggers in a bid to protect their ancestral homelands. The destruction of the Amazon rainforest has increased sharply with the rise to power of Jair Bolsonaro, who insists that indigenous people own too much land.
"Among the nine federated states that make up the Brazilian Amazon, Rondônia has lost the most forest: a surface area the size of New York has been wiped up the map, up 50% from the year before." Impunity in the Amazon continues from the Guardians to speak with small farmers in other areas of Brazil and the threats to their land and livelihood such as cattle farming and soya agribusiness.
Ethan is a conservationist, legal scholar, and extinction researcher. Working on conservation and sustainable development in the Brazilian Pantanal since 2003, his research addresses issues of past extinction in woolly mammoths as well as modern questions of ecology, environmental law, and policy to prevent extinction in the future. He holds a Master's in Fisheries and Wildlife and a Juris Doctor from Michigan State University. Currently, he is a PhD candidate in Paleontology at the University of Michigan. He also holds active positions on the boards of Focus Conservation Fund, a conservation and ecotourism nonprofit, and Juara Foundation, which supports education and research in conservation priority regions.
---