For the detailed event listings, scroll down. Please note: The calendar is updated more frequently than the detailed list.

If you would like an event or meeting added to the calendar, please complete this short form.

To add the ICPJ Community Peace & Justice Events calendar to your existing calendar program, click on the "+" before the words Google Calendar in the lower right hand corner of the calendar above.

Upcoming Events
Bridging 23 Unity Walk

Saturday, June 1 — 8:30 am to 12 pm
Meet at Ypsilanti District Library
415 West Michigan Avenue, Ypsilanti, MI 48197
Walk to Ann Arbor Downtown African American Festival
ICPJ is calling for volunteers –register to volunteer here.
Bridging 23 Unity Walk, co-sponsored by ICPJ, is designed to build unity between the East and the West side of Washtenaw County. There is a very real perception in Washtenaw County that the County is divided by Race and Economics and US 23 is the dividing line. The goal of the Bridging 23 Unity Walk is to show that that perception is wrong and that we, as a county, live, work and play together for the benefit of all Washtenaw County residents regardless of Race or economics.
Free and open to the public. Register here.
Ann Arbor African American Downtown Festival
Saturday, June 1 — 9 am to 8 pm
4th Ave & Huron, Ann Arbor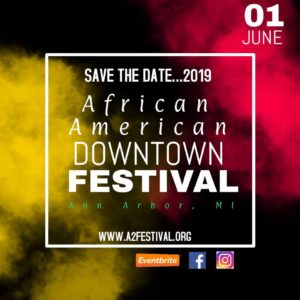 24th Annual AADF Sat. June 1, 2019 in the heart of Downtown Ann Arbor on E. Ann & Main st. and E. 4th Ave & Huron St directly behind the Washtenaw County Courthouse.
The AADF is an annual event that brings together folks from all backgrounds & cultures. It also contributes to the local economy by supporting local businesses in the downtown and surrounding areas.
Here you will enjoy great food, various vendor booths and plenty of entertainment for the entire family. We offer free Children's Activities and cool games and activities for adults too!!
More information here.
Parkridge Community Meetings
Mondays, June 3, 10, 17, 24 — 10 to 11 am
[Weekly Standing Meeting]
Parkridge Community Center
591 Armstrong Dr, Ypsilanti, MI 48197
Constructive White Conversations
Monday, June 3 — 7:30 – 8:30 pm
Ann Arbor
This discussion is hosted by Standing Up for Racial Justice (SURJ)
Constructive White Conversations is a gathering in which those of us who identify as white can speak freely and openly about race, racism, oppression, isolation, and all related issues. This is an opportunity for white people who want to hold ourselves accountable for identifying and dismantling internalized and systemic racism, who want to build and maintain white anti-racist community, and who are committed to exploring the nature of our own white identities. 
Washtenaw Poor People's Campaign Open Meeting
Thursday, June 6 — 5:30 pm
Brown Chapel AME
229 W Michigan, Ypsilanti
This meeting is to discuss the merits of organizing a "Good Citizen" campaign focused on challenging the policies and practices of the University of Michigan and Eastern Michigan University (the two largest employers in our county) around employment discrimination against those with criminal charges or convictions, global warming (carbon reduction), and affordable housing. We hope you will join us!
More information: https://www.facebook.com/events/437050366874433/
Poor People's Campaign Washtenaw County
Weekly Coffee & Catch Up
Friday, June 7, 14, 21, 28 — 2:30 to 4 pm
[Same time and place each Friday.]
B-24's Espresso Bar Eats and Entertainment
217 W Michigan Ave, Ypsilanti, Michigan 48197
Wear Orange Washtenaw County

Saturday, June 9 — 2 to 4 pm
Monthly on the second Thursday
Interfaith Council for Peace and Justice
Riverside Park, Ypsilanti
Hosted by: Washtenaw County group of Moms Demand Action for Gun Sense in America

ICPJ Racial and Economic Justice Task Force Meeting
Thursday, June 13 — 12 to 2 pm
Monthly on the second Thursday
Interfaith Council for Peace and Justice
1414 Hill St, Ann Arbor, MI 48104
NAACP Juneteenth Celebration
Saturday, June 15 — 12 to 5 pm
Wheeler Park, 200 Depot St, Ann Arbor, MI 48104
For more information: http://www.a2naacp.org/
ICPJ Annual Meeting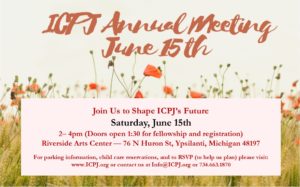 At this meeting, we will shape ICPJ's future work – and your voice is extremely important to this process. Please help us plan by letting us know you are coming, RSVP here.
When?
Saturday, June 15th — 2-4 pm (doors open at 1:30 pm)
Where?
Riverside Arts Center
Downstairs Gallery (elevator access available)
76 N Huron St, Ypsilanti, MI 48197
What about parking?
Parking is available on the street and in the public lot just North of the bus depot (Washington & Pearl).
We ask attendees to reserve the Riverside parking lot spaces for those with mobility challenges.
What about childcare?
Childcare will be available if requested.
Please make a reservation by June 6th: [email protected] or 734.663.1870
We have included the proposed agenda and the proposed changes to the By-Laws here: https://bit.ly/2JBLIoB
All are welcome to participate in this meeting. Per ICPJ's bylaws, voting members will be asked to consider Board nominations and modifications to the bylaws. Please update your membership today. You can do so here.
Pack the Courtroom!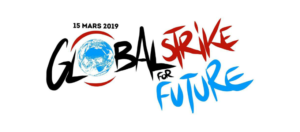 Support Climate Strike Protesters
Monday, June 17 — 9:30 AM
15th Judicial Court, 301 E. Huron
Ann Arbor MI

Please support seven of the Climate Strike organizers by coming to their court arraignment on Thursday, May 30th. They were arrested during the sit-in on March 15th and are being charged with trespassing misdemeanors. We are currently waiting to hear whether two other arrested organizers who are minors have been charged.
We want to pack the courtroom to show support in a quiet and respectful way (it is imperative we don't disrupt the courtroom and anger the judge). Wear GREEN!
For more information and updates: https://www.facebook.com/events/867915653572048/
You can support the activists via their GoFundMe Campaign too!
Constructive White Conversations
Monday, June 17 — 7:30 – 8:30 pm
Ypsilanti
This discussion is hosted by Standing Up for Racial Justice (SURJ)
Constructive White Conversations is a gathering in which those of us who identify as white can speak freely and openly about race, racism, oppression, isolation, and all related issues. This is an opportunity for white people who want to hold ourselves accountable for identifying and dismantling internalized and systemic racism, who want to build and maintain white anti-racist community, and who are committed to exploring the nature of our own white identities.
For more infomation and location, email [email protected]com
Interfaith RoundTable
Tuesday, June 18 — 12 to 2 pm
Monthly on the third Tuesday
St Andrew's Episcopal Church
306 N Division St, Ann Arbor, MI 48104
ICPJ Racial Justice Book Group
Tuesday, June 18 — 7 to 9 pm
Monthly on the third Tuesday
Ann Arbor Friends Meeting
1420 Hill Street, Ann Arbor, MI 48104
For more information, contact: [email protected]
Anniversary of the Stonewall Rebellion (1969)
Saturday, June 29

Forum: Supporting Asylum Seekers


Sunday, June 30 — 2 to 5 pm
The Church of the Good Shepherd, United Church of Christ
2145 Independence Blvd, Ann Arbor, Michigan 48104
The panel will include representatives from Wayne State University's Asylum & Immigration Law Clinic, First Unitarian Universalist of Ann Arbor's Immigration Action Coalition, and Michigan Immigrant Rights Center.
  
Co-sponsored by the Washtenaw Congregational Sanctuary and Interfaith Council for Peace and Justice. For more information, please contact us: [email protected]
Help Organize: Peace & Justice Flotilla
We're planning a day for Peace & Justice community to canoe / kayak in the summer. Let us know if you would like to help organize: [email protected] 
Comments Off on ICPJ Community Peace & Justice Events