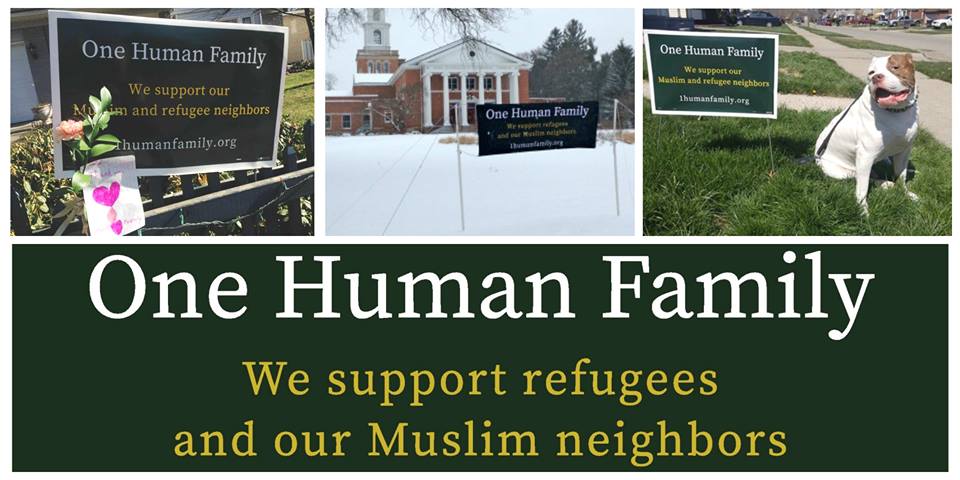 What can we do in the face of the growing anti-Muslim and anti-Refugee rhetoric in the US? We can speak out for inclusion!
The Interfaith Council for Peace and Justice and Interfaith Round Table of Washtenaw County launched the One Human Family campaign in 2016 to mobilize religious and community voices to say NO to hate and fear-mongering and YES to inclusion and welcoming.
Show your support by ordering your yard sign or banner here today!