Please join Michigan Friends Center and ICPJ for an upcoming Northwest Earth Institute course titled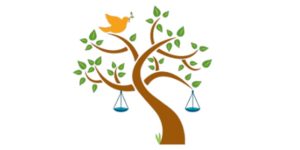 "Seeing Systems: Peace, Justice & sustainability" to improve your advocacy! This course helps participants to recognize how climate change produces conflicts and to respond to the structural violence that can
result. The course introduces two important tools that we can all use in our peace and justice work — systems thinking and nonviolent communication skills.
Participants in this Six-Session Discussion Course Will:
Be introduced to values, visions, and practical actions they can take toward a more peaceful, just and sustainable world.
Become aware of entrenched values and assumptions that reinforce destructive practices and unhealthy systems.
Develop systems thinking skills, which allow them to see the connections between and promote peace, justice and sustainability.
Be inspired to become leaders toward peace, justice and sustainability in their own communities and spheres of influence.
When: Monday Evenings Beginning June 25, 7-8:30 PM
Where: Michigan Friends Center, 7748 Clark Lake Rd, Chelsea, MI 48118
Cost: $30-60 to cover the course book (as able), which is yours to keep and other costs. Full or partial scholarships are available. If you might benefit from a scholarship, please contact Carolyn Holland at [email protected], or call 734-475-1892.
Register: HERE
For more information, call (734)-475-1892 or email Carolyn Holland at [email protected]