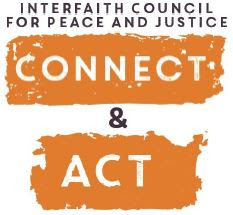 Join ICPJ to continue the conversation from Connect & Act 2018 (the ICPJ conference held in March in Ypsilanti). We are introducing a monthly meetup series to address the work of mobilizing for change between now and the November election and beyond. In this time of great danger, we believe that this is a unique opportunity to help build the momentum to clarify the intersections of our social justice challenges. Join us to know each other and learn about concrete ways to plug into the movement. Hear from others! Bring your ideas!
Our kickoff meeting will be Thursday, May 31 at 4:00 pm at Cultivate Coffee and Tap House. Exploring the connections between the different concerns and issues we are working on will strengthen the movement toward change. To that end, for our first meeting we will be focusing on the Michigan Poor People's Campaign (PPC). The PPC is in the middle of a campaign of 40 days of action. Nationally, demonstrators are meeting at state capitols for 6 weeks in a row. By this first Thursday meeting, there will have been three demonstrations in Lansing, to lay the foundation for an ongoing Poor People's Campaign in Michigan. Learn more about this campaign at our first meeting!
When: Thursday Evenings- 5/31, 6/21, 7/19, 8/16, 9/20, 10/18, 11/15
What time: 4:00-6:00 PM
Where: Cultivate Coffee and Tap House – 307 North River Street in Ypsilanti
Cost: Free and open to the public!
For more information, call 734-663-1870 or email [email protected].