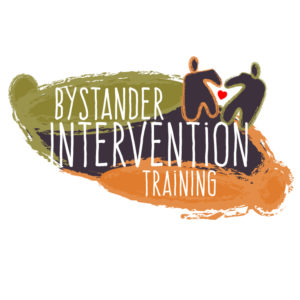 Over the past year, we have seen an alarming increase in hate crimes and attacks against immigrant, Muslim, LGBTQ+, and other vulnerable populations in our communities, as well as across the country. Have you asked yourself, "What could I have done if I were there?" Have you witnessed someone being harassed, but were stifled or frozen by fear and didn't know what to do?
The good news is that there are lifelong skills and techniques that you can learn and practice to keep each other safe. Our 4 hour Basic Bystander Training will show you how to respond. Experienced and certified ICPJ facilitators will teach you the basic tactics you can use to deescalate and/or redirect threats and harassment through non-violent methods and strategies.
Past participant tesimonials:
"I took part in a group that taught non-violence response to personal violence recently. It was very empowering to myself and I was very glad I attended."
"Wonderfully enlightening program. Great leaders and group participation. I encourage everyone in the area to attend one of these sessions."
Not only will you learn more about non-violence, but also how to be an active listener and to understand that we have more in common than we have differences. When we can come together with an open heart, the better we can help one another.
Cultivating communities of compassion and care begins with US.
Pre-registration is required. Cost if FREE thanks to First Unitarian Universalist Congregation of Ann Arbor for sponsoring!
Please Register through Eventbrite HERE.
Light refreshments are provided.
 WHEN: Check back for the next available workshop, or contact ICPJ at [email protected] to host a Bystander Intervention Training for your group!
WHERE: