Interfaith Council for Peace and Justice inspires, educates, and mobilizes people to unite across differences and to act from their shared ethical and spiritual values in pursuit of peace with social and environmental justice.
Interfaith Council for Peace and Justice envisions a world free from violence, including the violence of war, poverty, oppression, and environmental devastation. To enact this vision, we commit to nurture a community in which compassion and respect foster actions that dismantle systems of violence while simultaneously creating systems of peace, justice, and ecological sustainability.
The Education/Outreach team of Washtenaw Congregational Sanctuary (WCS)- a county wide coalition of congregations and unaffiliated individuals, founded and led by the Interfaith Council for Peace & Justice (ICPJ) and Washtenaw Interfaith Coalition for Immigrant Rights (WICIR) – will present a 90 minute information session. This is a free, public meeting open to all individuals and community members looking to gain a better understanding of immigration issues, resources available in our community, and ways to support friends and neighbors who may be affected by the intensified and increasingly unjust activities of Immigration and Customs Enforcement (ICE). We hope you can join us to hear Washtenaw County stories and directly from WCS member congregations – St. Barnabas Episcopal Church of Chelsea and First United Methodist Church of Ann Arbor – as they share what it means for their communities to support the congregational sanctuary movement.
WHEN: Thursday, April 19 at 7:00 PM
WHERE: Chelsea First United Methodist Church, 128 Park Street, Chelsea, MI 48118
Free, public meeting open to all!
You are invited to enjoy either a free breakfast or dinner with friends to hear powerful stories about the transformative work of ICPJ in Washtenaw County and beyond. We hope you can come and bring a friend or two. Choose the best time for you!
Breakfast: Wednesday, May 16th, 2018
8:00 am – 9:00 am at Zion Lutheran Church
1501 West Liberty Street, Ann Arbor 48103
or
Dinner: Thursday, May 17th, 2018
6:30 pm* – 7:30 pm at Vineyard Church of Ann Arbor
2275 Platt Road, Ann Arbor 48104
*free childcare available, by reservation, starting at 6:00 pm
For more information or to RSVP, please contact [email protected]
Please note there is no ticket cost to attend either the breakfast or the dinner. However, you will be asked to make a financial donation at either fundraising event. The majority of ICPJ's operating budget is funded by individual donors like you! Our work is only possible through your generosity – thank you! We look forward to sharing some time this Spring!
Volunteers Needed: Thursday mornings – April 26, May 3, 17 and 24 (and June 7) – 2018
The Climate Change and Earth Care Task Force of ICPJ and the Ann Arbor Area Elders Climate Action Chapter are launching a project to:
INCREASE the use of Ann Arbor's food composting program,
DIVERT waste from landfills, and
EDUCATE residents about the value of recycling and composting
Volunteers will first go through a small "pilot" section of Ann Arbor's 5
th
Ward, taping a notice on trash carts that provides information about the pilot project. In a second round, volunteers will again go through the neighborhood and put informational stickers on compost bins and trash bins (comparable to those on recycle bins) to show what should and should not go in each bin. (We won't go out in rainy weather!)
Did you know that 20% of what Ann Arbor sends to the dump is food waste!
By composting instead, we can help reduce methane gas emissions, which contribute to climate change, and save money by putting less in our landfills. That's our goal; increase the use of Ann Arbor's food waste composting program and divert more compostables (and also recyclables) from the dump.
If you can help us, on any date, please contact Joe Ohren at [email protected]
This 3.5 hour workshop will offer an introduction to mindfulness and compassion practices. Core principles of mindfulness and compassion will be explored. Through experiential activities, discussion and reflection, participants will discover how mindfulness relates to compassion for self and others. Participants will be
guided in specific practices that they can use in daily life to cultivate greater equanimity and wellbeing. This workshop is targeted for individuals who are new to mindfulness. Handouts will be provided as well as access to audio recordings of workshop practices.
WHEN: Sunday July 29, 1:00 PM – 4:30 PM
WHERE: Zion Lutheran Church, 1501 W Liberty St, Ann Arbor, MI 48103
REGISTER: https://icpjmindfulness-compassion.eventbrite.com
Rita Benn, Ph.D. is Director of the Faculty Scholars Program in Integrative Healthcare at the University of Michigan, long-term practitioner of meditation and co-founder of Ann Arbor Center for Mindfulness, the Michigan Collaborative for Mindfulness in Education and Mindful City.
Julie Woodward, MA, MSW, is a co-founder of Mindful City Ann Arbor and the Ann Arbor Center for Mindfulness. A Health Educator at the University of Michigan, Julie's mindful awareness practice is rooted in her practice of yoga.
This workshop is also available to schedule for your congregation or community group. Contact [email protected] for additional information.
Building a Shared Society: Integrated Arab & Jewish Schools in Israel
Please join us on Sunday, April 8, 3:00 p.m., at St. Clare of Assisi Episcopal Church/Temple Beth Emeth, 2309 Packard St., Ann Arbor, to learn how Hand in Hand is creating a strong, inclusive society in Israel through a network of Jewish-Arab integrated bilingual schools and organized communities. We will hear from Alma Saporta and Vicky Makhoul, two Hand in Hand graduates and also Noa Yammer, H

and in Hand's

Director of Communications. This special event is sponsored by the Michigan Friends of Hand in Hand. In these challenging times, Hand in Hand stands out like a beacon of sanity and hope.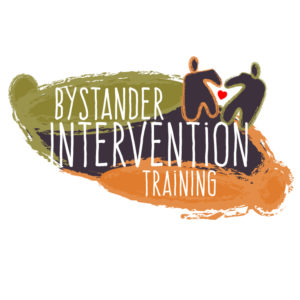 Over the past year, we have seen an alarming increase in hate crimes and attacks against immigrant, Muslim, LGBTQ+, and other vulnerable populations in our communities, as well as across the country. Have you asked yourself, "What could I have done if I were there?" Have you witnessed someone being harassed, but were stifled or frozen by fear and didn't know what to do?
The good news is that there are lifelong skills and techniques that you can learn and practice to keep each other safe. Our 4 hour Basic Bystander Training will show you how to respond. Experienced and certified ICPJ facilitators will teach you the basic tactics you can use to deescalate and/or redirect threats and harassment through non-violent methods and strategies.
Past participant tesimonials:
"I took part in a group that taught non-violence response to personal violence recently. It was very empowering to myself and I was very glad I attended."
"Wonderfully enlightening program. Great leaders and group participation. I encourage everyone in the area to attend one of these sessions."
Not only will you learn more about non-violence, but also how to be an active listener and to understand that we have more in common than we have differences. When we can come together with an open heart, the better we can help one another.
Cultivating communities of compassion and care begins with US.
Pre-registration is required. Cost if FREE thanks to First Unitarian Universalist Congregation of Ann Arbor for sponsoring!
Please Register through Eventbrite HERE.
Light refreshments are provided.
 WHEN: Check back for the next available workshop, or contact ICPJ at [email protected] to host a Bystander Intervention Training for your group!
WHERE: