Rev. Donnell Wyche currently serves as Senior Pastor and Head of Staff at the Vineyard Church of Ann Arbor where he has served for 18 years. Passionate about the intersections of race, faith, politics, and technology, Pastor Donnell has served as a national task force leader for youth ministry and multi-ethnicity within VineyardUSA. He has led seminars and trainings on becoming culturally competent, transitioning your church to a multi-ethnic church, and has served as a part-time instructor in web technologies at Washtenaw Community College. Pastor Donnell has pursued issues of affordable, fair, and accessible housing as a board member of the Religious Action of Affordable Housing (RAAH). As a trained computer engineer, Pastor Donnell created, in partnership with the late Phyllis Tickle, the online home of The Divine Hours available at annarborvineyard.org. His latest technology project is Community Center for Churches, a software tool to help pastors better care for and shepherd their congregants, available at getcommunitycenter.com. Pastor Donnell is married to Maria, an early childhood advocate and speech-language pathologist, and together, they are raising three multi-ethnic, spiritually engaged, peace loving, politically aware, woke activists!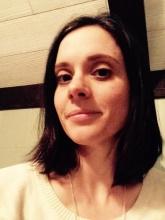 Catherine Bartholomay received her M.A. in Dispute Resolution from Wayne State University in 2006. She worked as a mediation coordinator, a research assistant and an adoption specialist. She and her husband Jon live in Milan, where they are busy raising their four kids. She and her family attend the Vineyard Church of Ann Arbor. Catherine is active in her community volunteering at the federal prison in Milan, delivering Meals on Wheels, and helping in the schools her children attend. She also has her own business cleaning homes. She is excited to serve on the board and to assist the Washtenaw County community in its efforts to create a more peaceful and just society.
Betsy McCabe has lived in Ann Arbor for over 25 years, raising two children in the Ann Arbor Public School system. Betsy has run a business as an independent piano teacher since 2001. Prior to that, she worked in environmental policy for 10 years at the U.S. Environmental Protection Agency in Ann Arbor, and for 3 years in organizations Washington D.C. and Nashville TN. Betsy grew up in Georgia and earned an undergraduate degree in History from the University of Georgia in History, and a Ph.D. degree in Philosophy from Vanderbilt University. Betsy worships at the Church of the Good Shepherd UCC, a multi-racial, LGBTQ affirming congregation. Betsy has volunteered at ICPJ since Fall 2015 as a member of the Racial and Economic Justice Task Force and the Sustainability Task Force. She also volunteers in office doing outreach to ICPJ members. Betsy is honored to be a part of the ICPJ community where she finds fellowship, inspiration, and strength and courage to work to make our world, our country, our county, our community more safe and just for all.
Lois E. Allen-
Richardson was born and raised in the City of Ypsilanti and is a proud product of Ypsilanti Public Schools. She is a 1965 graduate of Eastern Michigan University where she earned a BS Degree in Social Work and Education. Lois was called to the Christian Ministry in 1977 and was licensed and ordained in 1983. In between these years, she attended and graduated from Freedom Christian Center Bible College where she also served as an instructor. In 2000 Lois was elected to the Ypsilanti City Council to represent Ward 1 where she has served consecutive terms and continues represent the residents of this Ward. Lois is an active or past member of many organizations where she has served in various capacities. These organizations include HOPE Clinic (volunteer); Washtenaw County Assault Crisis Center (volunteer); Washtenaw County Jail (Counselor and Chaplain); Ypsilanti Area Community Fund (former Board Member); SOS (former Board Member); Michigan Municipal League (former Board Member); Michigan Black Caucus of Local Elected Officials (President); Michigan State Association of Colored Women's Clubs (First Vice President); Palm Leaf Club of Ypsilanti (President).
Bob Milstein graduated from the University of Illinois in Engineering Physics, and taught high school Physics, Chemistry, and Computer Programming for 12 years in the north suburban Chicago area and earned a Master's degree in Education. Following a career change, he started working for the Bell System as a Product Manager. He is a member of Temple Beth Emeth and am an active volunteer in the community.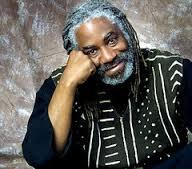 La'Ron Williams has been a resident of Ann Arbor for the past 41 years. While living in the area, he has attended Washtenaw Community College, The University of Michigan, and Eastern Michigan University (where he earned a Bachelor of Fine Arts Degree). Over the course of his adult life, La'Ron has been, among other things: a natural foods short order cook, a preschool teacher, a security guard, a video special effects artist, a doughnut maker, a janitor, and a teenage work corps supervisor. He currently makes his living as a nationally acclaimed storyteller. In his current job, La'Ron has toured extensively and has presented performances and workshops in schools, theaters, clubs, and religious institutions of all kinds. His stories are crafted to help improve literacy, promote peaceful conflict resolution, foster cooperation, encourage community, build self-esteem, and deepen our historical understanding of the American ideal of democratic inclusion. La'Ron is also a self described "activist for peace" whose focus is on fostering in his audiences the attitude and set of skills necessary to take an assertive role toward consciously promoting peace — not merely as the absence of conflict — but as the everyday course of life.
Emmeline Weinert is a 20-something from Ann Arbor, MI. She graduated from Loyola Marymount University in Los Angeles with a degree in Political Science and Dance. She then served for one year at the Diakonia AIDS Ministry in Soweto, South Africa through Young Adults in Global Mission. Emmeline has been active with ICPJ for many years, beginning with the CROP Hunger Walk as a child, serving as an ICPJ intern and more recently through the One Human Family Campaign and Aziz Abu Sarah Mideast Peace Event. She now works for the Ann Arbor Group of Thrivent Financial, a Christian, financial services, not-for-profit organization.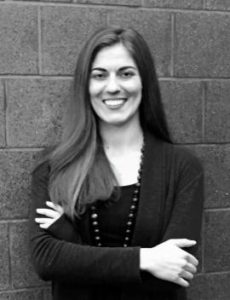 Lora Girata After graduating from Northwestern University, Lora earned a Master's of Public Health in Community and International Health from New York University. She sees trauma—and our reactions as individuals, communities, and societies to chronic stress and traumatic experiences—as a significant public health challenge of our time. She developed Yoga Beyond Trauma (yogabeyondtrauma.com) to facilitate and design individual and community-based interventions that invite therapeutic experiences for healing trauma. She currently partners with the Washtenaw County Trial Court and the Washtenaw Area Council for Children in addition to working with individuals and in studio spaces throughout Washtenaw County. Lora is grateful to represent the Unitarian Universalist Congregation of Ann Arbor (UUAA), her spiritual community in Ann Arbor. At UUAA she co-teaches the 9th grade Coming of Age program, volunteers with Alpha House providing support to area homeless families, and helps facilitate First Friday Fun Night, monthly events where community members come together for food, crafts, games, movies, and "boring" adult educational films (according to the kids). 
Nabeela Jaffer is the Program Manager for Strategic Projects, University of Michigan Library IT. She is responsible for the management and coordination of projects like Deep Blue Data which is an ambitious enterprise research data preservation and access system. She and her husband Mateen started off a small business of computer repairs and grew it to a one-stop IT place that provides all sorts of IT help, from simple computer repairs to software app development. Nabeela is a member of Muslim Association of Ann Arbor and is an active member of social work groups that provide support to refugees and others in need. She has served on the board of the Ann Arbor Islamic school. She loves to help organizations use technology to automate their manual tasks.
Sudha Trala is a Rhode Islander by birth but a Michigander at heart. She currently lives in Dexter, MI. Sudha graduated from Rochester Institute of Technology with a degree in New Media Interactive Development and has worked as a User Experience Designer for over a decade.  She loves to design delightful products based on the user's wants and needs. She also enjoys helping out local refugees via Washtenaw Refugee Welcome.
Comments Off on ICPJ Board of Directors