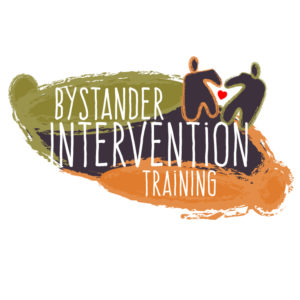 ***DUE TO LOW ENROLLMENT, THIS TRAINING HAS BEEN CANCELLED. WE APOLOGIZE FOR ANY INCONVENIENCE. PLEASE CHECK BACK FOR A RESCHEDULE DATE.***
Our Youth Bystander Training is specifically designed to address conflict situations and conversations that teens have experienced and/or are experiencing in their everyday lives, whether at school or in a public social situation. This experiential process is built as a safe & confidential space for youth to explore and talk about difficult issues that they are experiencing. This training prompts participants to think about what violence and non-violence means to them, to raise awareness around injustice, bias, prejudice and to empower youth to stand up and speak out for others.
Student Testimonials from Washtenaw International High School (April 2017):
"Although I couldn't stay for long, the moments that I had were some I will remember forever!"
"Thanks so much for all of the valuable lessons you taught us."
"Thank you! We really appreciate everything you're doing to help our community!"
Only for ages 14—18 years old.
Pre-registration required.
Cost: $20/person
*Scholarships are also available. Please email [email protected]