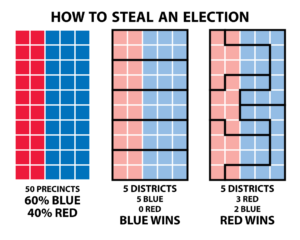 You may have heard of the ballot committee
Voters not Politicians
and the organization
Count Mi Vote
(both unaffiliated with the ICPJ), who are working now to establish an Independent/Nonpartisan Citizen Redistricting Commission through a state constitutional amendment.
Download the background document
for more information about this issue, the history, and the background.
We hope you will consider becoming involved. If you are interested in doing so independently, directions are included on the attachment and through the VNP website. If you would like to join us, the ICPJ is hosting an event with VNP to sign up signature gatherers. Details below. You can come to sign up as a signature gatherer, or simply to sign the petition. If you are not able to do either, please be on the lookout for the petition and consider signing your name.
What: Informational Meeting/ Signature Gatherer Training for Voters Not Politicians
When
:
Sun, September 17th at 3:00
Where: Ann Arbor Friends Meeting House, 1420 Hill St
Who: Any volunteers (please bring a laptop if you can)
RSVP
: If you RSVP, we can be sure we're ready for you! Please
sign up here
:
Thank you!