As we see media accounts of attacks against immigrants, Muslims, and other populations, many of us have asked ourselves, "what would I do if I were there?"
The good news is that there are skills and techniques that you can learn and practice to keep others safe.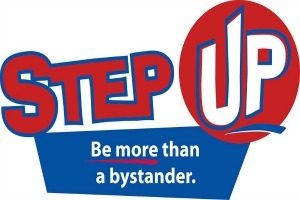 You don't have to be passive! This training will show you how to respond. Sheri Wander, trainer for Meta Peace Team, and other facilitators will co-teach the basic tactics you can use to de-escalate or redirect threats and harassment.
Co-Sponsor: Showing Up for Racial Justice (SURJ), Ypsilanti chapter
Date/Time: Saturday, March 18 from 9:00 am – 1:00 pm
Location: SPARK East, 215 W Michigan Ave, Ypsilanti, MI 48197
Cost: $20 regular price. In addition we have set aside a number of free or reduced-price spaces available for those who need them. There are also spaces set aside for members of targeted communities (people of color, LGBTQ community, Muslims, immigrants, etc).
Registration: Register here. Space is limited and pre-registration is required. (SURJ members, when registering, please enter organization name 'SURJ' to purchase your ticket.)
For more information: Email info@icpj.org or call 734-663-1870 for details.