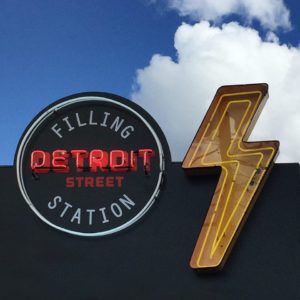 Come show appreciation for fellow ICPJ community members at our Appreciation Party on Thursday, December 14 at 7:00PM. The Appreciation Party is a great opportunity to connect with those in the ICPJ community and maybe even meet someone new.
This informal gathering is hosted at the Detroit Filling Station, a casual dining restaurant and bar in Kerrytown; and a portion of the restaurant's proceeds go to support Youth Justice Fund. What better way to show appreciation for our incredible ICPJ community while also supporting local business? All are welcome to this event, no RSVP necessary.
Who: All are welcome!
When: Thursday, December 14 from 7:00PM – 9:00 PM
Where: Detroit Filling Station, 300 Detroit St, Ann Arbor, MI 48104