Interfaith Council for Peace and Justice inspires, educates, and mobilizes people to unite across differences and to act from their shared ethical and spiritual values in pursuit of peace with social and environmental justice.
Interfaith Council for Peace and Justice envisions a world free from violence, including the violence of war, poverty, oppression, and environmental devastation. To enact this vision, we commit to nurture a community in which compassion and respect foster actions that dismantle systems of violence while simultaneously creating systems of peace, justice, and ecological sustainability.
Hello ICPJ Members,

After sixteen years as the Director of ICPJ, I am excited to welcome the ICPJ's new Co-Directors, Desiraé Simmons and Eleanore Ablan-Owen, who have just started this week with ICPJ!

They are delighted to join ICPJ and build upon our rich history of social justice education and organizing. They look forward to learning more about your hopes for the organization as we work to address the issues that matter. Eleanore and Desiraé bring a wealth of experience and energy to the organization and I feel confident that ICPJ will thrive with their service.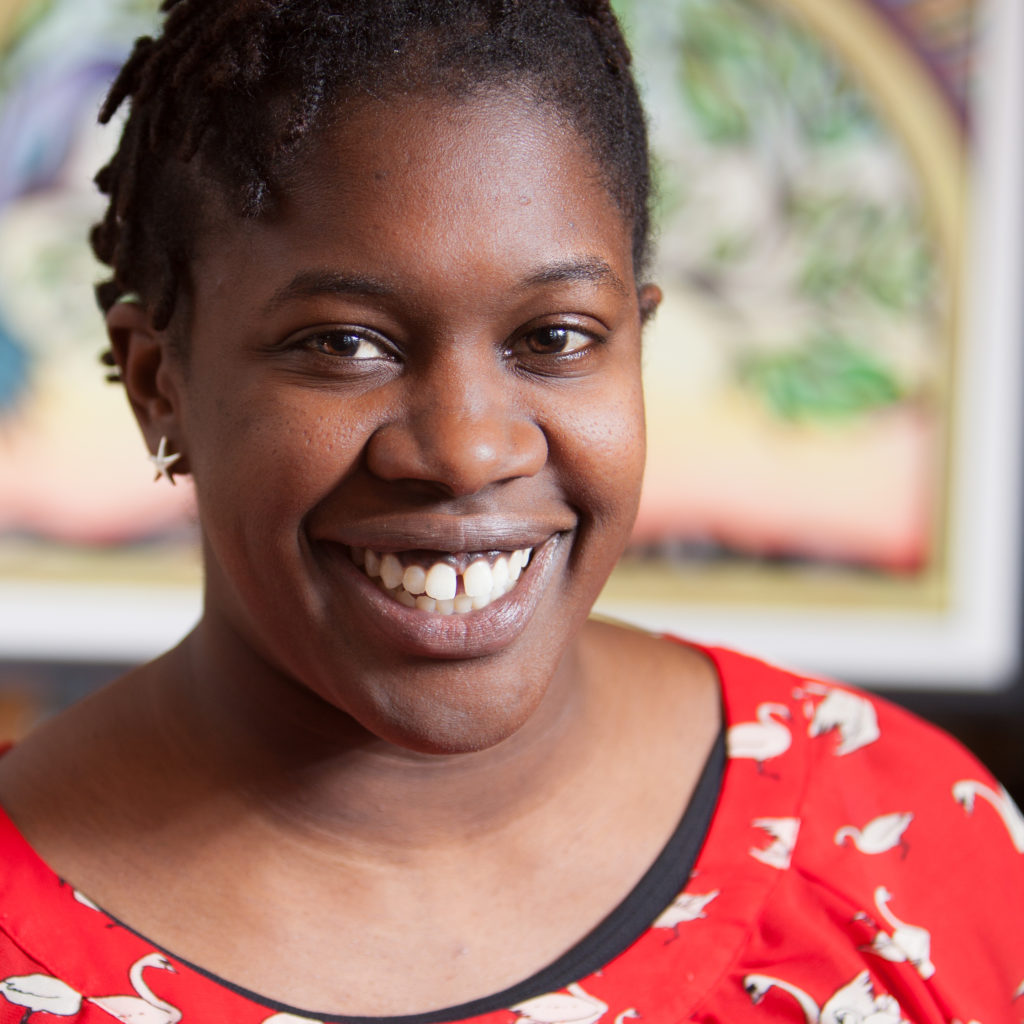 Desiraé ([email protected]) lives in Ypsilanti with her husband Zander and almost 2-year-old daughter Indigo. She is originally from Chicago and Cleveland and moved to Michigan 4 years ago from Boston. Her previous professional experience is in experiential and community-based learning where she designed curriculum, created and facilitated workshops around systemic discrimination and reflective practice, and built relationships across difference. Since being in Ypsilanti, she co-hosted a resistance march focused on the love, resilience, and history of activism in the community; organized for affordable housing, keeping a school within the Ypsilanti Community School district, and a Community Benefits Ordinance; ran for City Council as a nonpartisan candidate; and she currently holds leadership positions within the Washtenaw County Democratic Party and serves on a citizen committee for housing affordability and accessibility.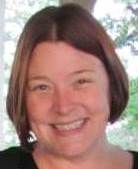 Eleanore ([email protected]) has been living and working in Detroit since 2000. With a background in community development she has served numerous nonprofits and resident groups to build community self-determination. She has focused on projects that emphasize community ownership of land, community wealth-building, and democratic decision-making regarding land use and neighborhood planning. As an activist and during her time as staff at the National Lawyers Guild, Eleanore has worked on a variety of issues – from prisoners' rights, anti-militarism, police accountability, and worker rights, to environmental justice. As an undergrad at UM, she was greatly influenced by the work of ICPJ and the AFSC. The seeds planted by ICPJ reach far and wide – she is excited to be back working in Washtenaw County's social justice community! In her downtime, Eleanore organizes tree plantings, builds community gardens, loves to hike, and has been known to ride around with her two sons on their "bike train" made up of two tagalongs attached to the back of her bike.

As Desiraé and Eleanore take the lead, I feel confident that they will be amazing leaders for the organization's next chapter. I'll be around for the next few weeks, and will complete my transition by the end of February. We will schedule a welcome gathering for Desiraé and Eleanore and a farewell gathering for me–stay tuned!

In peace,
Chuck Warpehoski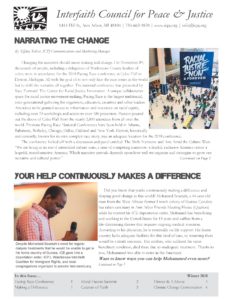 The 2018 ICPJ Winter Newsletter is available for download. Check it out for a report back from the 2018 Facing Race Conference, updates on Congregational Sanctuary and human rights organizing for immigrant youth, and much more. 
Washtenaw Poor People's Campaign-Moral Fusion Summit
Challenging the Racial & Economic Caste System in Washtenaw County
Saturday, January 26, 2019:  9:00 a.m. – 4:00 p.m.
Brown Chapel AME, 1043 W. Michigan Ave. Ypsilanti, MI 48197
By listening to each other, we hope to create a common agenda for the Poor People's campaign in our county by  identifying and prioritizing strategic actions that can remove the barriers that keep people trapped in systemic poverty.   These priorities will come out of our workshop discussions on: Housing, Health Care and Disability, Immigration, Policing, Criminal Justice, Veterans' Concerns, Employment & Wages, K-12 Education, Environmental Justice, and LGBTQ Justice.
Co-sponsored by Interfaith Council for Peace and Justice and WeROC
Summit is free; those that can afford it are asked to contribute $10 towards lunch and our other expenses. Want more details? Check out the Moral Fusion Summit Letter of Invitation or contact: [email protected]
Come together to remember the 30,000+ lost each year and to work for hope, peace, and love in their honor.
WHEN: Thursday, December 13, 7−8:30 pm
WHERE: First Congregational Church of Ann Arbor, 608 E. William St., Ann Arbor, MI 48104
This year marks the 6th anniversary of the heartbreaking Sandy Hook Elementary School massacre in Newtown, CT. Since then, 500,000 Americans have been killed or injured by guns. Gun violence impacts all communities; victims, survivors, and families are often forgotten.
We invite the Washtenaw County community to join us in this
non-denominational vigil of loving remembrance for all who have fallen victim to gun violence. The evening includes live music, a student performance, and messages of hope.
We urge you to join us in our effort to continue to shine a light on the devastating epidemic of gun violence in our nation.
Thank you.
I am so proudly grateful for what you and the whole ICPJ community do to:
Train up the next generation of activists
Speak out against injustice
Provide sanctuary in the face on unjust deportation orders
Change minds, change hearts, and change policies
Care for the Earth
Bring people together
Speak out against Islamophobia
And so much more.
Thank you for making the world a better place.
Mohamed Soumah, a 44-year-old man from the West African former French colony of Guinea-Conakry who has been threatened by Immigration and Customs Enforcement (ICE) with immediate deportation, has taken sanctuary in Ann Arbor Friends Meeting House (Quakers).  Mohamed, who has been living and working in the United States for fifteen years, suffers from a serious, life-threatening disease that requires ongoing medical attention. According to his physician, he is essentially on life support.  His home country lacks adequate facilities for this kind of care, so returning there would be a death sentence.  His mother, who suffered the same hereditary condition, died there due to inadequate treatment.  The average per capita income in Guinea is $825/year, and average life expectancy is 52 years. The United Nations Development Program ranks Guinea 175th of 189 countries included in the Human Development Index rankings.
Press Release – 31 October 2018
Press Advisory – 31 October 2018
How you can help:
Volunteer to provide support: A volunteer training will take place on Sunday, November 11 at 1pm at the Ann Arbor Friends Meeting, 1420 Hill Street.
Donate to  Washtenaw Congregational Sanctuary to Mohamed and build a sanctuary network for others facing unjust deportations
Advocate to the ICE Detroit Field Office to give Mohamed Soumah a stay of removal for medical reasons as the medical facilities in his home country are inadequate to provide him the lifesaving care he needs. Contact 

 

[email protected]

Advocate for more humane immigration policies. One way to do that is to submit a public comment opposing President Trump's proposed change to the Public Charge Rule, will make immigrant families afraid to access essential health, nutrition and shelter programs. Learn more at ProtectingImmigrantFamilies.org